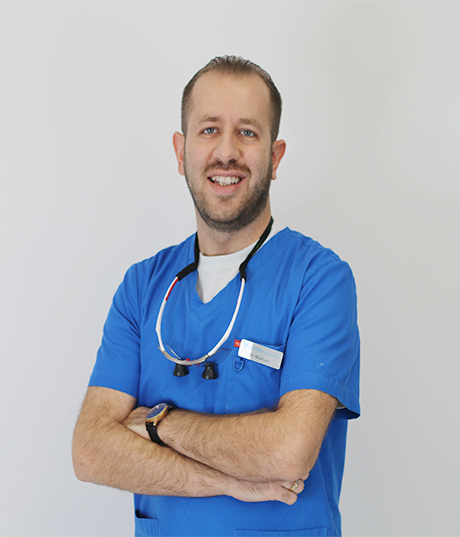 Personal Details
Doctor Name
Dr. Milad Al-Musfi, BDS
Primary Specialty
Dentist
Experience
10+ Years
Dr. Milad received his Bachelor degree in Dentistry from Al-Mustansiriya university in Iraq in 2009, then obtained his licensed by the Royal College of Dental Surgeons of Ontario. His passion for dentistry is evident through the hours he devotes towards his advanced continuing education and through the disciplined and thoughtful care he administers to patients. As being adventurous and part of his love to small towns, DR. Milad has been practicing dentistry in North Ontario for the last 4 years in Haileybury and Callander .
His wealth of knowledge in dentistry enables him to efficiently provide a wide range of dental treatment including restorative, surgical, endodontic, prosthetic dentistry and implants.
Dr Milad enjoys traveling, playing soccer and spending valuable time with his family and friends. He is known for his kindness and pleasing personality, always aiming to build genuine relationship with all his patients, ensuring they leave happy with a big smile.