We all want to improve our looks, Cosmetic and Restorative Dentistry is an excellent option for that. What makes it unique is that you get access to ways that help restore your smile in no time. The primary focus is on quality, and you will be impressed with the value and experience all the time. 
What is Restorative Dentistry?
Restorative dentistry refers to management and procedures that your dentist performs to keep your mouth healthy and functional. These procedures include putting in dental implants, dentures, fillings, and crowns. Restorative dentistry is first and foremost concerned with keeping the mouth functioning as best it can and, in the process of doing so, can improve the overall look of one's smile. This is what separates restorative dentistry from cosmetic dentistry — the latter is more concerned with aesthetics.
Composite white fillings
Composite white fillings are essential if you have various holes in your teeth from caries or other factors. Composite white fillings are great for Cosmetic and Restorative Dentistry because they are easy to work with, and you are actually obtaining a great experience every time.
Zirconia Crowns
Dental crowns made from Zirconia are beneficial because they help push the boundaries and really bring in something powerful and comprehensive. On top of that, they are super durable.
Emax and Press ceramic cosmetic crowns
Ceramic crowns are versatile and reliable. It's a system that works incredibly well, and you will appreciate the value and the way it all comes together. These cosmetic crowns will help you enhance your look while bringing in the highest confidence levels you always had.
Veneers
Veneers are great since they can improve the visual appeal of a smile. At the same time, they also have practical uses. They will protect the tooth's surface from damage. Veneers are made either from dental porcelain or composite. 
Hollywood 
It is designed to help improve your smile and take it to the next level. It's a great approach that helps boost your smile's power naturally. It can be fully customized to suit your needs, and at the end, you will have white and perfect teeth!
Fixed Bridges
Dentures can sometimes cause some issues, which is why having fixed bridges can come in handy.
A fixed Not only will this eliminate the hassle, but it will also bring in the efficiency and quality you want. This helps push the experience to new heights, so try to take that into consideration, and you will be incredibly happy with the results. 
A bridge also called a "fixed bridge" or a "fixed dental prosthesis," is a dental restoration that replaces one or more missing teeth. It extends across an area that has no teeth and is typically made up of an artificial tooth fused between 2 crowns. (A crown is a hollow, artificial tooth that fits over a natural tooth or a dental implant). The bridge is held firmly in place by your own teeth on each side of the missing one(s) or by dental implants. A bridge is permanent and cannot be removed.
How a bridge is done
If you have healthy teeth on each side of a missing tooth (or teeth), your dentist files down the 2 healthy teeth to prepare them for the bridge. If you don't have healthy teeth or enough teeth to support a bridge, then dental implants may be surgically placed. A dental implant is an artificial root made of titanium metal that is inserted into the jawbone to replace the root of the natural tooth. The implant acts as an anchor to hold an artificial tooth or bridge in place.
Next, your dentist makes a model of your teeth by taking impressions (molds). The model is used to custom-make the artificial tooth (or teeth) and 2 crowns as one piece. This piece is called a bridge.
Meanwhile, your dentist places a temporary bridge in your mouth to protect the exposed teeth and gums.
During your second visit, your dentist removes the temporary bridge and places the custom made bridge in your mouth. The crowns are either cemented to your 2 healthy teeth or attached to your dental implants on each side of the missing tooth (or teeth).
Types of bridges
There are different types of dental bridges. Your dentist or prosthodontist will recommend the most appropriate one depending on the location of the missing tooth (or teeth) and the condition of your teeth, mouth and gums.
Traditional bridges are used if there are natural teeth on each side of the gap where the tooth is missing. (As an alternative to a bridge, your dentist may suggest a single implant to replace a missing tooth between 2 healthy teeth. An implant will prevent you from having to get your healthy teeth filed down in preparation for the crowns.)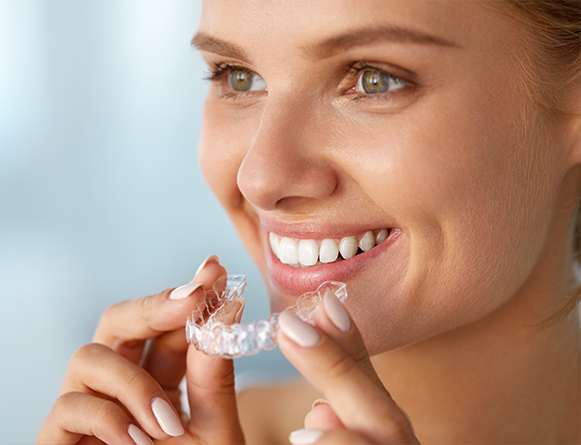 Orthodontics
Orthodontics is a dentistry specialty focused on identifying, preventing and also correcting any badly positioned jaws .. read more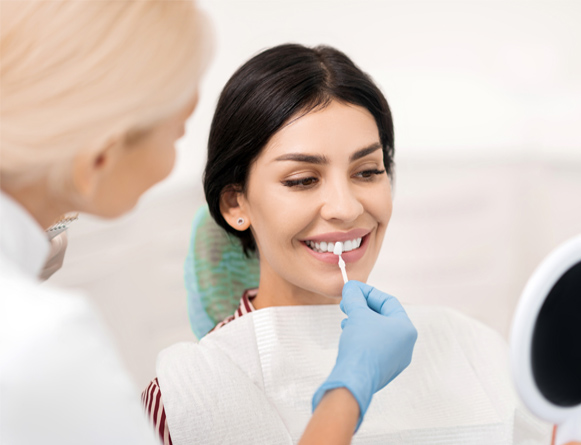 Cosmetic and Restorative
Composite white fillings, Zirconia Crowns, Veneers, Hollywood, Fixed Bridges, Inlay and Only, Emax and Press.. read more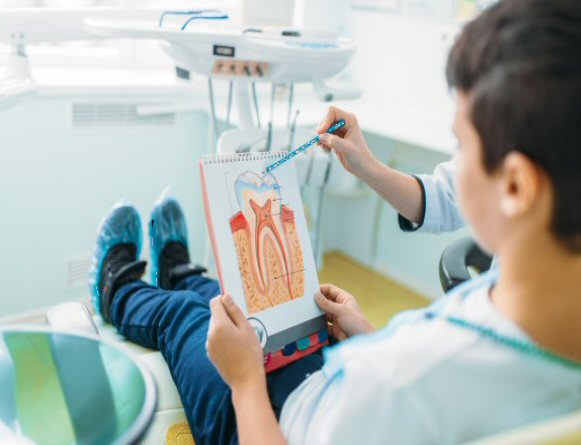 Root Canals
Root canal treatment, also known as endodontic treatment, is the process of removing infected, injured or.. read more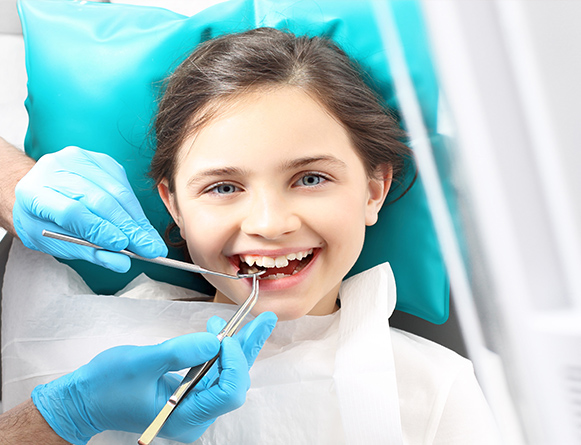 Children Dentistry
Early dental care affects the overall health, performance, and life of your children, even their school experience... read more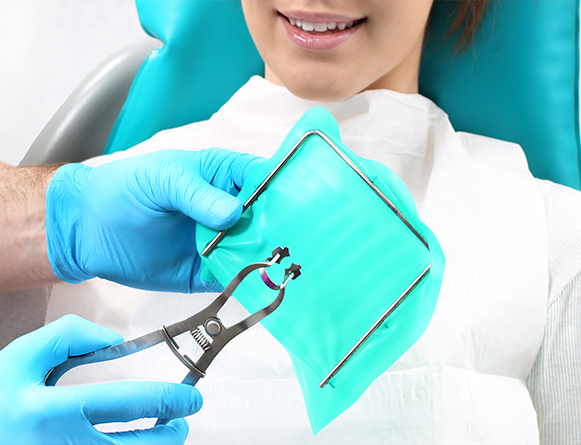 Oral Surgery
Oral and dental surgery is a field in dentistry where it emphasizes different aspects of treatments. ... read more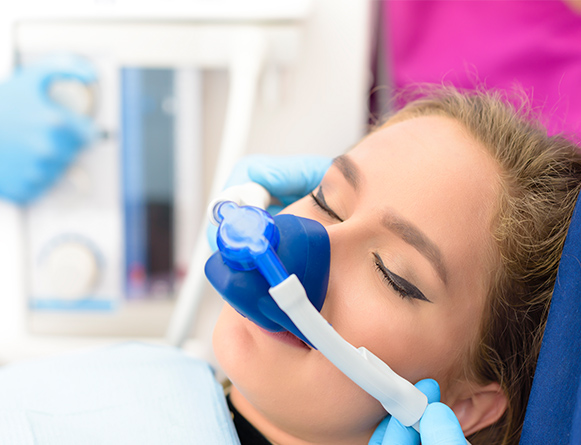 Sedation Dentistry
Going to the dentist is always bringing in some anxiety. The fear of dealing with any type of dental pain is why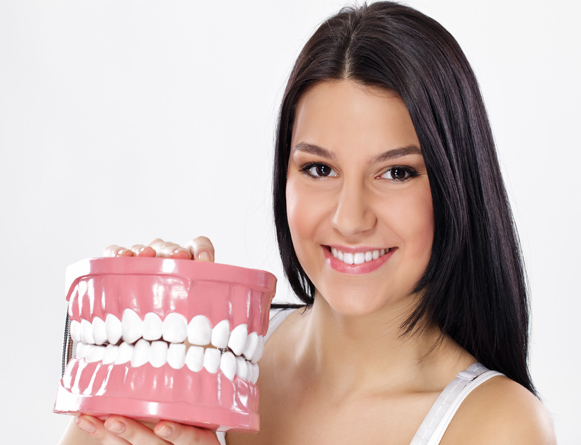 Denture
Dentures are classified into partials or complete. They are basically removable prosthesis .... read more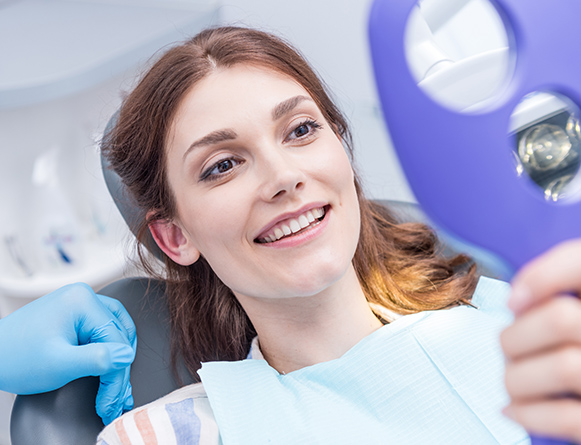 Cleaning and Preventive
An ounce of prevention is better than a pound of cure" this is absolutely true when it comes to ....read more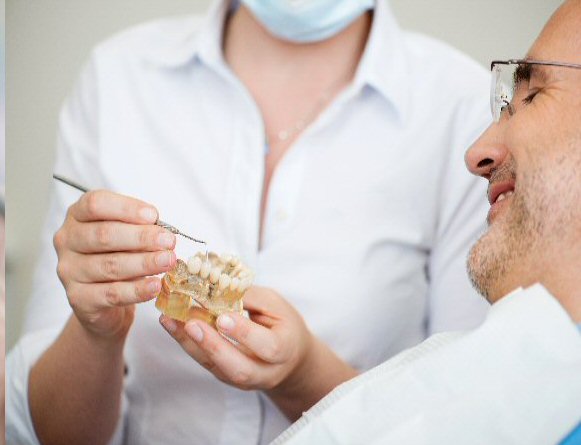 Dental Implants
Of all the traditional and modern advancements in dentistry, dental implants are by far the best replacement option... read more